Rhinoplasty Can Achieve Facial Harmony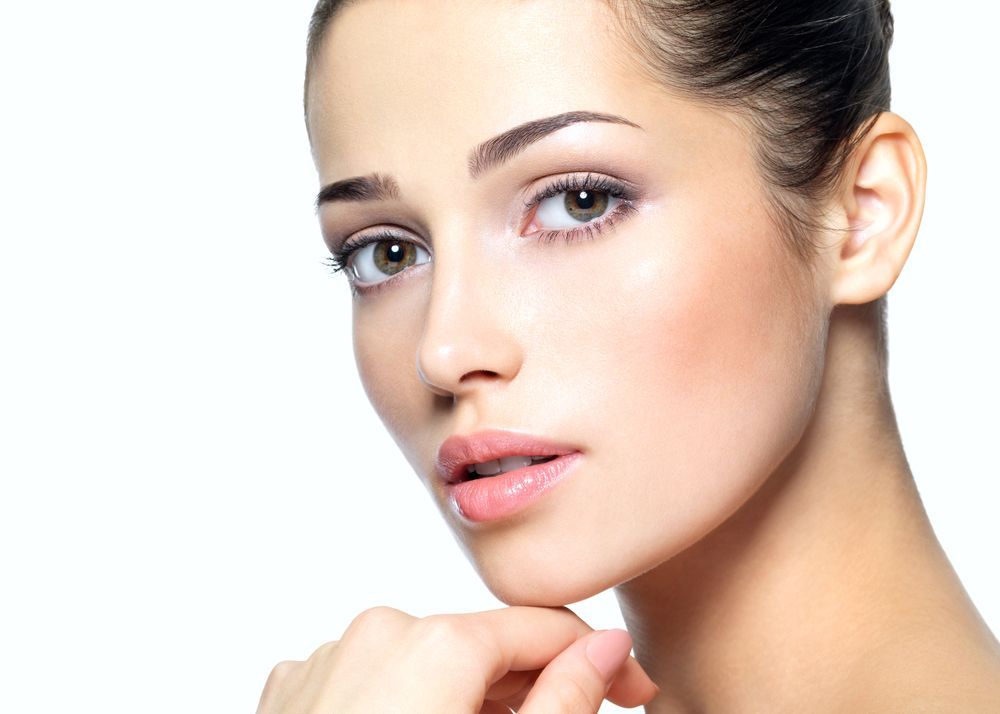 Even a small change to the shape of your nose can dramatically impact your facial appearance. If your nose is out of proportion compared to other features, or is detracting from your appearance because it appears humped, hooked, bumpy, or asymmetrical, we can help. With nose reshaping, also called rhinoplasty, Dallas plastic surgeon Dr. Jason Potter can give you a new nose and a new outlook on life. Rhinoplasty is a surgical procedure designed to cosmetically improve the nose or correct structural problems, or both. As a double-board certified plastic surgeon, Dr. Potter has the skills and experience to deliver beautiful, highly individualized results. Many happy patients consider this surgery to be a life-changing experience. To learn more about rhinoplasty, or to schedule a personal consultation, contact our friendly, caring staff today.
Candidates
Women and men who are dissatisfied with the size, shape, or general appearance of their nose can be candidates for rhinoplasty. For some patients, an injury has changed the appearance of their nose. Injury or abnormalities can also be responsible for breathing problems that can be corrected with the surgery. For others, heredity or a cosmetic imperfection are reasons for a patient to consider surgery. Younger people are often interested in reshaping their noses; however, is important to wait until the nose has reached its full growth. Typically this is approximately age 15 or 16 for girls, and about a year later for boys. Candidates should also have realistic expectations for what plastic surgery can do. Improvement, not perfection, is a realistic expectation for any type of cosmetic procedure.
The Procedure
When rhinoplasty is performed to correct breathing problems (commonly from a deviated septum), Dr. Potter adjusts the nasal structure for improved alignment. For cosmetic nose surgery, the focus is commonly on narrowing the bridge of the nose, changing the shape of the nostrils, straightening a crooked nose, reshaping the tip, or altering the angle between the nose and the upper lip or between the nose and forehead.

During the procedure, Dr. Potter will make incisions inside or just under your nose (across the strip of skin separating the nostrils) to access the bone and cartilage. Based on your unique concerns and condition, he will expertly sculpt these areas to attain the desired result. The skin and tissue is then repositioned over the underlying tissue and the incisions are closed. He will apply a splint and soft absorbent materials to minimize swelling and help maintain the new shape of your nose while it heals.

A chin implant can be a wonderful complement to balance the new angles of the face, and it can be performed along with nose reshaping in one surgery. Rhinoplasty can also be combined with other facial plastic surgeries to help you achieve an even more comprehensive enhancement.
Risks and Benefits
Overall, rhinoplasty is considered safe. Like any surgical procedure, it entails inherent risks and potential complications. Some of these complications include bleeding, infection, poor healing, changes in skin sensation, and anesthesia risks. Dr. Potter will explain these risks with you in detail, and make sure you understand how you can reduce your chance of complications. Benefits include improved breathing, more refined, proportionate features, and greater confidence in your appearance.
Choosing the Right Surgeon
If you are considering rhinoplasty, the best way to ensure a positive outcome is to choose a top plastic surgeon with board certification. A qualified, experienced surgeon will address all of your concerns and work with you to maximize your satisfaction in your results. In addition to his skill and artistry, patients trust Dr. Potter because he takes the time to educate them about all their options.
Reach Out to Our Practice
To schedule your consultation with Dr. Potter, please contact us today.