Sculpt Your Figure With Arm and Thigh Contouring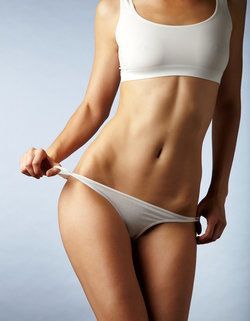 Sometimes, diet and exercise alone are not sufficient to rid the upper arms and legs of excess fat and skin. This can be especially difficult when patients lose a large amount of weight. Heavy, sagging skin often takes a harsh toll on your self-esteem, and it can be very physically uncomfortable as well. To return firmness and proportion to the arms and legs, Dr. Jason Potter offers arm and thigh contouring at his Dallas practice. By surgically removing loose skin and tightening the underlying tissue, he can restore smooth contours to these troublesome areas. After surgery, patients can gain a renewed sense of freedom, with lighter-feeling arms and legs and the ability to wear clothes that fit properly. As an experienced, double board-certified plastic surgeon with an eye for artistry, Dr. Potter is well qualified to perform this life-changing surgery. To learn more, schedule a consultation with Dr. Potter today.
About Body Contouring
Massive or rapid weight loss, as well as the natural aging process, reduces skin's elasticity. When it slackens and underlying fat accumulates, no amount of work on the patient's part will tighten the area. In some cases, liposuction alone can be enough to achieve a more toned appearance. When the sagging is more advanced, however, body contouring is often the optimal solution.
Dr. Potter can use several techniques to remove and tighten excess fat and skin. The result is smooth, proportional contours and the elimination of hanging skin. Body contouring is usually performed on an outpatient basis under general anesthesia. Individual recovery time varies, but typically takes a few weeks.
Arm Contouring
Arm contouring, also called arm lift or brachioplasty, is typically performed using one of two techniques. If a patient has a minimal amount of sagging skin, Dr. Potter can make a small incision in the armpit, which minimizes visible scarring. If there is a larger amount of excess skin, which is usually present when patients have lost a massive amount of weight, Dr. Potter will likely recommend an incision on the under side of the arm from the elbow to the armpit. Although this type of scar is more visible, most patients find it is well worth having firmer, tighter arms.
Thigh Contouring
Thigh contouring, also called thigh lift or thighplasty, can be performed several different ways. Depending upon your individual needs, Dr. Potter will make incisions either in the groin area or on the thighs. He will then lift and tighten the underlying tissue and remove extra skin and fat. Thigh contouring, as well as arm contouring, may also employ liposuction to achieve more comprehensive results.
Benefits and Risks
Many patients choose to combine an arm lift and a thigh lift for balance and proportion through the arms and legs. Patients can enjoy similar benefits from the two procedures, including:
Slimmer, more youthful appearance

Lighter-feeling limbs

Better-fitting clothing

Relief from skin irritation

Confidence to wear shorts and short-sleeved shirts

Enhanced comfort and self-esteem
Serious risks include significant bleeding, infection, blood clots, and anesthesia risks. If your arm or thigh contouring is performed by a skilled, board-certified plastic surgeon, there is a low risk of complications. Dr. Potter will make sure you thoroughly understand your surgery and provide you with explicit instructions for managing risks and any side effects.
Learn More
If you are interested in learning how arm and thigh contouring can tone your figure and improve your quality of life, contact us to schedule a consultation today.