Restore Your Look and Confidence with
​​​​​​​Facelift Results that Speak for Themselves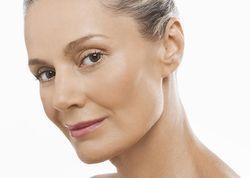 Dr. Jason K. Potter takes several measures to ensure you are satisfied with your facelift results at his Dallas, TX, practice. During consultations, he educates his patients about all their available options, including benefits and risks, so patients are fully informed. He also uses advanced surgical techniques that provide natural-looking results. To learn more about what you can expect from your facelift surgery, set up a consultation with us today.
Immediate Results
Dr. Potter can choose from a range of facelift techniques depending on your individual concerns and goals. The specifics of your procedure will effect your recovery and how soon your results will become apparent. In some cases, it may take weeks for a patient to see the final results of their facelifts. Side effects during the days and weeks after your surgery include tightness and numbness, some swelling and bruising, and tenderness. While uncomfortable, it is important to remember that these aftereffects are temporary. Most resolve within a few weeks.
In addition to specific instructions from your doctor, patients can ensure the very best results by:
Wearing and changing bandages regularly

Cleaning and caring for drainage tubes, if needed

Avoiding getting the face wet

Placing cool compresses on the eyes

Sleeping with the head elevated

Staying away from saunas, hot tubs, and pools to minimize the chance of infection

Abstaining from alcohol, aspirin, or non-steroidal anti-inflammatories, unless otherwise instructed by your doctor

Avoiding makeup, heavy lotions, and creams until your doctor approves
Longterm Results
Patients can expect to see noticeable enhancements to their appearance within three weeks. By improving the appearance of wrinkles, sagging cheeks, and hanging jowls, facelift surgery repairs and refreshes a patients' skin and overall facial contouring.
While the primary goal of a facelift is to physically improve the patient's appearance, the procedure can have emotional benefits, as well. A person's face plays an enormous part in their identity. For some, taking pride in their appearance can boost self-esteem, too. By refreshing a patient's look, facelifts may, in turn, improve confidence.
Patients need to understand the procedure does not drastically alter your appearance and cannot halt the aging process. But by adjusting key features and rejuvenating the appearance as a whole, it can turn back the clock and allow patients to age more gracefully.
Ensuring a Natural Appearance
Many of our patients worry that their results will look unnatural. Early facelift techniques altered just the facial skin, which could result in an overly taut or windblown look. Dr. Potter uses advanced techniques that not only improve the skin but also reposition the underlying structures of the face. This allows him to achieve more comprehensive and long-lasting results, including youthful cheek contouring and a more defined jawline. To minimize the appearance of any scarring, Dr. Potter will use strategically placed incisions hidden in the hairline. The pinkness of these scars will also begin fading soon after surgery.
Contact Us Today
Having a realistic expectation of your surgical results is an important part of deciding whether a facelift for you. If you are considering a facelift, reach out to us today and schedule a consultation with Dr. Potter.