Live a Happier, Healthier Life
Reconstructive Surgery Dallas, Southlake, Plano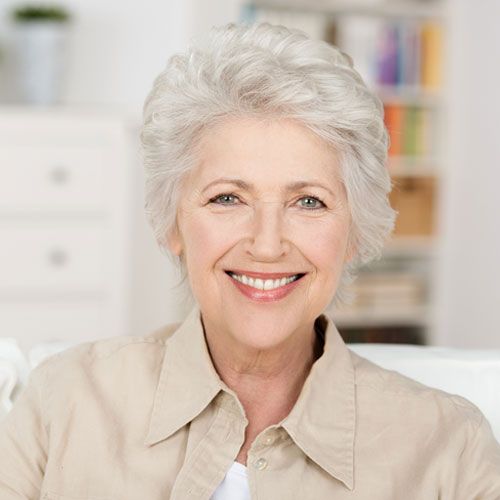 Your head and neck are the control center for your life - as the pathway between your brain and the rest of your body, your head and neck are precious messengers in charge of the way you move through and explore the world around you. If you suffer from cancer of the face, jaws, throat or skin, Dr. Jason Potter can perform reconstructive surgery through his Dallas office to help you restore your health and maintain your facial appearance. If you need skin cancer surgery, or reconstruction of the face or jaws, contact Dr. Potter today to schedule a consultation at his practice serving Dallas, Plano, and Southlake.
Skin Cancer Surgery
Dr. Potter works with a number of patients who suffer from various types of cancer. This insidious disease can be detrimental to a person's physical and emotional wellbeing, but with reconstructive surgery, Dr. Potter hopes to rebuild the confidence that each of his patients deserves. If you have to undergo surgery to remove skin cancer, Dr. Potter can use his advanced reconstructive techniques to help you feel whole again. Using different flaps, grafts, and scar treatments, we can help you reduce the physical evidence of skin cancer in order for you to lead a healthy, confident life.
Jaw Reconstruction
If you are facing surgery to treat a cancer of the jaws, are unhappy with the shape or alignment of your jaws, or have suffered a traumatic deformity of the jaws, reconstructive surgery can possibly improve your quality of life. There are a number of advanced techniques and technologies available to Dr. Potter that will optimize your results, your comfort, and your overall experience at our Dallas office. Reconstructive surgery often involves bone grafts from the ribs, hips, legs or skull to create new structure. In other cases, it is more appropriate to reposition the jaw and hold it in place with titanium plates and wires. Distraction is another jaw reconstruction technique that involves slowly expanding the jaw until the bone grows strong enough to hold its position.
There are a number of reasons for patients to undergo jaw reconstruction, including:
Underdeveloped jaws

Cancer of the jaws

Cleft lips and palates

Fractures resulting in bone loss
Dental Implant Surgery
If you have lost one or more teeth, you may be at risk for more serious oral health problems. As soon as you lose a tooth, the basic structure of your mouth begins to change; your jawbone can deteriorate, your remaining teeth can shift out of place, and you may be more susceptible to gum disease and tooth decay. Besides the health-related concerns of missing teeth, they may also cause you to feel embarrassed to smile or laugh. Dr. Potter can use dental implants in conjunction with your reconstructive procedures to replace your missing teeth, restore the structure and function of your jaw, and help you smile with confidence.
Dental implants are small, durable titanium screws that are surgically placed into your jaw to mimic a tooth root. These implants, once properly fused to the bone (osseointegrated), can be restored using natural-looking dental crowns, bridges, or dentures, to give you a complete smile.
Learn More about Reconstructive Surgery
If you think you may benefit from Dr. Potter's reconstructive surgery, don't wait another day - contact our Dallas office today to make your health and comfort a priority.