Achieving Optimal Liposuction Results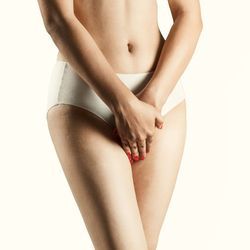 When diet and exercise are not enough to eliminate localized areas of fat, liposuction can help you achieve the attractive contours you desire. As a double board-certified plastic surgeon with a keen eye for aesthetics, Dr. Jason K. Potter consistently achieves outstanding liposuction results for patients at our Dallas, TX, plastic surgery practice. Liposuction can slim your profile and improve the appearance of your body's proportions, which can lead to improved self-confidence. To learn more about what liposuction can do for you, schedule a consultation with Dr. Potter today.
What Results Can I Expect?
Liposuction is not intended to remove a significant amount of weight. If, however, you are suffering from stubborn fat deposits around your thighs, flanks, abdomen, back, arms, or buttocks, liposuction can be an excellent option. During this safe and trusted procedure, we will break up fat deposits and remove them to sculpt problem areas and help you achieve a more desirable body shape. Liposuction can also be used to reduce overly large breasts as a less invasive alternative to other types of reduction surgery. In certain cases, it can also be a good option for improving chest appearance in men with excessive breast tissue.

Dr. Potter employs advanced techniques to ensure that your liposuction procedure will be as gentle as possible. Patients will typically only experience minor swelling and fluid retention following their surgery. These temporary side effects will usually subside within a couple of days. Your appearance should continue to improve over several weeks as you fully recover. Individual recovery times will depend on the size of the treatment area and other factors. In addition, the skin around the treated area may seem loose initially, but it will tighten over time. The results of your liposuction treatment will become more and more apparent as time passes, and you can expect to experience the final outcome within a few months.
Combining Treatments for Enhanced Results
Depending on your unique goals, Dr. Potter may recommend combining liposuction with another body contouring procedure to achieve more dramatic results. In many cases, a patient will combine liposuction with a tummy tuck or arm and thigh contouring to address stretched or sagging skin. When planning your treatment, Dr. Potter will review the available body contouring options and discuss their benefits in detail.
Making the Most of Your Treatment
There are several things you can do to maximize the results of your liposuction treatment. One of the most important factors is the choice of doctor. By selecting a double board-certified plastic surgeon with a proven track record of success like Dr. Potter, you can ensure you receive the highest standards of care and attention to detail. It is also very important to follow both pre- and post-surgery guidelines to aid your recovery and attain the best aesthetic results. Lastly, it is important to understand that the results of liposuction are not permanent. In order to maintain your newly enhanced contours, you should practice good nutritional and exercise habits.
Schedule a Consultation
Dr. Potter places a high priority on being open with his patients regarding their treatment options. During your personal consultation, he will take the time to answer all of your questions and help you to clearly define your aesthetic goals so that you can experience the most satisfying results. Contact us today to schedule an appointment.