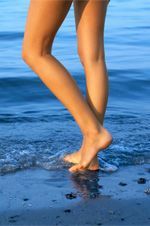 Your plastic surgery consultation with Dr. Potter is all about you. This is your opportunity to discuss your personal concerns about your body. Dr. Potter will talk with you about your medical history and your goals to ensure the right steps to a successful outcome. Dr. Potter encourages an honest and open environment where you will be able to learn as much about your options as possible. He will provide information regarding both benefits and risks of your chosen surgery. You will also receive valuable educational material and instruction forms so you can be prepared.
During your consultation at our Dallas office, we will answer as many of your questions about surgery that you might have including costs, insurance coverage (if applicable), recovery time and what to expect. We will also provide a book of before and after photos to help you identify patients with similar situations as you.
Providing you with the right information is one of our priorities. We believe that an educated patient is a happy patient. If after your consultation you need further information or educational material, Dr. Potter and our helpful staff will be available to provide you what you need.
To start your research now, you may read about many of our available cosmetic and reconstructive options on our procedures page.