Get Rid of That Stubborn Fat
Liposuction Dallas, Southlake, Plano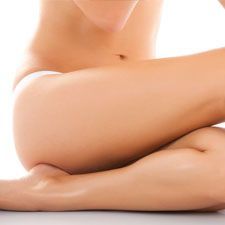 If diet and exercise have left you a little short of achieving your desired figure, liposuction may be the solution. If you're looking to achieve a more slender figure, but have localized areas of fatty tissue that just won't go away, Dr. Jason Potter can help. Liposuction can improve your shape by reducing excess fat and accentuating your natural curves, which will help to boost your self-confidence. If you think liposuction could be right for you, contact our Dallas practice today to schedule a consultation.
Understanding the Procedure
As with any of our services, you will first have an in-depth consultation and comprehensive examination with Dr. Potter to determine the procedural options that are best for you. Our practice is dedicated to providing only the most customized care, and Dr. Potter will see to it that your treatment plan addresses each of your individual needs.

Liposuction is usually performed under general anesthesia in our accredited surgery center to ensure your comfort throughout the surgery. Dr. Potter uses the tumescent liposuction technique, in which a liquid solution is injected directly into the fat deposits underneath your skin. This solution will shrink your blood vessels to minimize blood loss, bruising, and bleeding. A thin cannula is then inserted through a small incision to break up the fat deposits and gently remove them from your body.

When the procedure is complete, Dr. Potter will fit you with a support garment that is to be worn for a few weeks. Swelling, bruising, and discomfort are still to be expected, but will begin to diminish after the first 48 hours after surgery. Strenuous physical activity should be avoided for the first few weeks.
Candidacy
Your initial consultation with Dr. Potter will determine your candidacy for liposuction, but candidates usually:
Are in generally good health

Are no more than 25 pounds overweight

Have good skin tone (don't have especially loose skin)

Have fatty deposits that are resistant to regular exercise and good diet

Liposuction is not designed for dramatic weight loss, so it is important to set reasonable expectations for your results. Discuss your goals with Dr. Potter, and he will educate you on the options that will work best for you.
The Benefits
The benefits of liposuction are both physical and emotional. You will see an immediate and dramatic difference in your appearance after surgery but the final result is achieved over several weeks. Liposuction provides a sleeker, slimmer look while emphasizing the natural shape of your body. Looking younger and thinner will give you the opportunity to build your self-confidence. Dr. Potter has many years of experience, and he will artfully sculpt your body to help you achieve the appearance you desire.

If you also have loose, sagging skin, liposuction can often be paired with tummy tuck surgery to provide you with more comprehensive results.
Learn More about Liposuction
It is possible to conquer those stubborn areas of fat, whether in the abdomen, hips, thighs, calves, buttocks, back, breasts, arms, or neck. If you would like to schedule an appointment with Dr. Potter or have questions about liposuction, contact our Dallas office today.