Refresh Your Face for a New You
Your nose is the central focus of your face, and its angles help to define the rest of your features. If you are unhappy with the size, shape, width, or profile of your nose, you can undergo rhinoplasty with Dr. Potter. Injury, heredity, and additional surgeries can all affect the way your nose looks, but with a single procedure, the aesthetics of your face can be dramatically improved. As with most of our procedures, rhinoplasty can be combined with other facial plastic surgeries offered at our Dallas practice to help you achieve the look you truly want. Contact Dr. Potter today to schedule your initial consultation.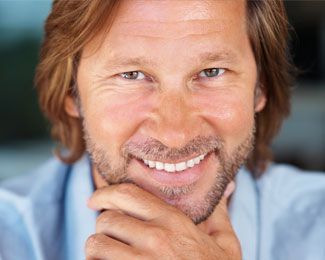 Dr. Potter's head and neck reconstructive treatments include surgeries for skin cancer, jaw reconstruction, and the placement of dental implants. Having earned both medical and dental surgery degrees, Dr. Potter has a unique perspective on your overall health. Using the most advanced techniques and cutting-edge technology, Dr. Potter can dramatically improve your health and well-being with these reconstructive procedures.