Coping with Mastectomy
Breast Reconstruction Dallas, Southlake, Plano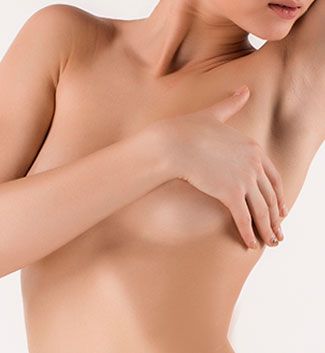 When breast cancer strikes you and your family without warning, it can leave you feeling overwhelmed with countless difficult decisions. While undergoing mastectomy may be necessary to a woman's health, it comes at a physical and emotional cost. This is why Dr. Jason Potter and his compassionate team go to every length to provide breast reconstruction patients with the least stressful, most successful experience possible. Our Dallas staff will give you all the information you need to go forward with your procedure with confidence. To schedule a consultation with us, contact our office today.
Have a Breast Surgeon and searching for a Plastic Surgeon?
Our practice works with many of the leading breast cancer surgeons in the Dallas, Southlake and Plano areas of North Texas. So there is a good chance we work with your surgeon. Contact our office for more information.
Newly Diagnosed and Searching for a Cancer Team?
If you are newly diagnosed with breast cancer or have tested positive for breast cancer genes and have not yet identified a treatment team, our practice can help. In addition to providing consultation for breast reconstruction options, our practice has relationships with many of the leading breast cancer teams in the Dallas, Southlake, and Plano areas of North Texas and can assist you with finding the best breast cancer surgeon and team for you. Contact our office for more information.
Understanding the Procedure
Our practice is a leading provider of breast reconstruction for the Dallas area. We utilize all of the most advanced breast reconstruction techniques, including those which use the patient's own tissue to create balanced, symmetrical breasts that look and feel as natural as possible, as well as the most up to date selection of available implants. Breast reconstruction usually involves two or more procedures staged over several months. That is why it is so important to choose a surgeon who you can trust.
DIEP Flap
The Deep Inferior Epigastric Perforator (DIEP) flap procedure is considered the State-of-the-Art for tissue-based breast reconstruction. The DIEP flap uses tissue from the abdomen to reconstruct your breast. It differs from other abdominal tissue techniques in that the abdominal muscles are not removed. Because the muscle isn't removed, the DIEP flap technique may have several advantages over techniques that remove significant portions of the muscle and associated tissue. It can also have many benefits for women who are at increased risk for complications with implant-based breast reconstruction, such as needing radiation therapy. Our practice has performed hundreds of DIEP flaps and is a leading provider for the Dallas area.
TRAM Flap
The Transverse Rectus Abdominis Muscle (TRAM) flap procedure has been one of the most popular living-tissue breast reconstruction techniques. TRAM flap techniques utilize tissue from the abdomen, however unlike the DIEP flap, TRAM flap techniques involve removal of the abdominal muscle as well as skin and fat. It remains a good option for breast reconstruction in patients who are not candidates for DIEP techniques.
Tummy Tuck Breast Reconstruction
Breast reconstruction techniques such as the DIEP and TRAM flap techniques that utilize tissue from the abdomen are frequently referred to by patients as the 'tummy tuck breast reconstruction'. This is due to the fact that these techniques utilize the same tissue that is removed and discarded during a tummy tuck to reconstruct the breast. These procedures will therefore also provide a contouring benefit to the abdomen similar to a tummy tuck. There are some differences between a tummy tuck and these breast reconstruction options which Dr Potter will be happy to discuss during your consultation. This combination procedure can help you rejuvenate your feminine curves while eliminating excess skin and fat from around your tummy. By accentuating your bust and reducing your waist, you can be more confident in your figure.
Latissimus Flap
The latissimus flap procedure typically involves transfer of the latissimus muscle from the back in combination with a breast implant to reconstruct the breast. The addition of the muscle transfer can have several benefits in implant-based breast reconstruction that Dr Potter can discuss during your consultation. Less invasive than the abdominal flap procedures, the latissimus flap method is very safe.
Implant-Based Breast Reconstruction
The majority of breast reconstruction in the United States is accomplished with breast implants. Breast implants can provide a safe, reliable technique, often with less recovery than tissue-based techniques. Our office is proud to provide all available options for implant-based breast reconstruction including saline, silicone, and anatomic shaped silicone gel implants ('cohesive gel', 'gummy bear')
Tissue Expansion
Tissue expansion is a technique that is often utilized at the first stage of breast reconstruction. It involves the placement of a temporary implant (tissue expander) during the same operation as your mastectomy that allows Dr Potter to expand or stretch the remaining breast skin to a size that will allow for placement of a breast implant at a second stage. Often a tissue expander may be placed at a first stage before completing a tissue-based reconstruction (DIEP) if a patient will need radiation therapy postoperatively. Dr Potter will discuss with you the potential advantages of tissue expansion as a part of your breast reconstruction during your consultation.
Immediate versus Delayed Reconstruction
Timing of the 'final' reconstruction may be performed at the time of mastectomy or at a second stage. Immediate reconstruction (same day as the mastectomy surgery) with tissue-based techniques may be performed in certain situations. In contrast, delayed reconstruction refers to the placement of a tissue expander at the time of mastectomy and subsequently the 'delayed' replacement of the tissue expander with a permanent implant or tissue-based technique at a second stage. During your consultation, Dr Potter will discuss which options are best for you and why an immediate or delayed technique
may be most appropriate.
Learn More about Breast Reconstruction
If you would like to schedule a consultation regarding breast reconstruction at our Dallas office, don't hesitate to contact Dr. Potter today. Our team is ready and willing to help you pull through this difficult time with a renewed sense of self.